How to Play
With Combo Play, you can win a prize even if not all of your predictions are correct!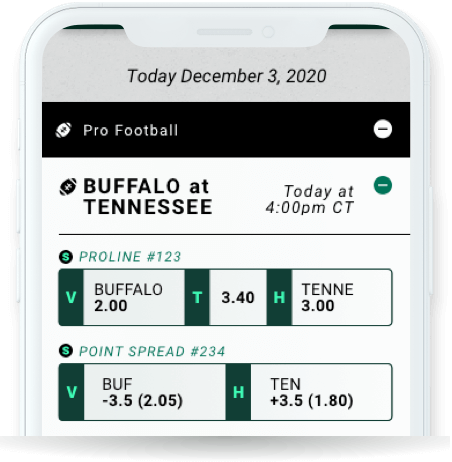 Step 1
Refer to the latest odds and events available.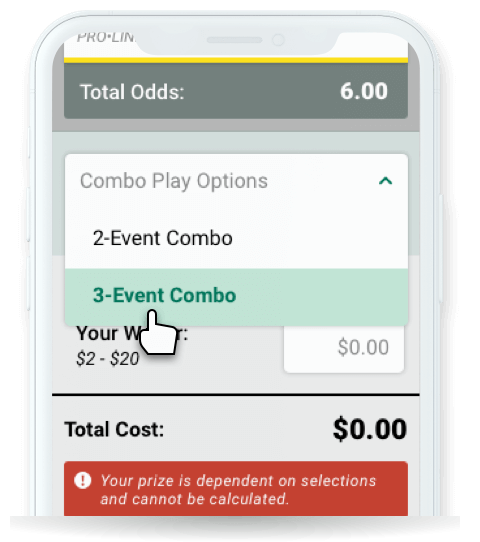 Step 2
Pick the events and wager types you want to play. You need at least 3 picks (6 max.) to activate the combo play option.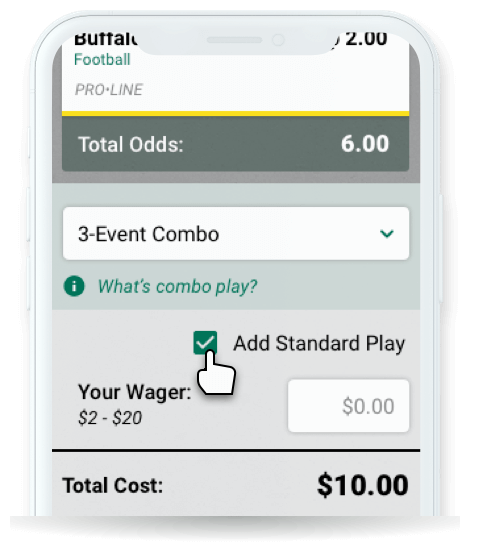 Step 3
Add Standard Play if you wish to add a regular selection of all the events you predict.
All predictions must be correct to win on Standard Play.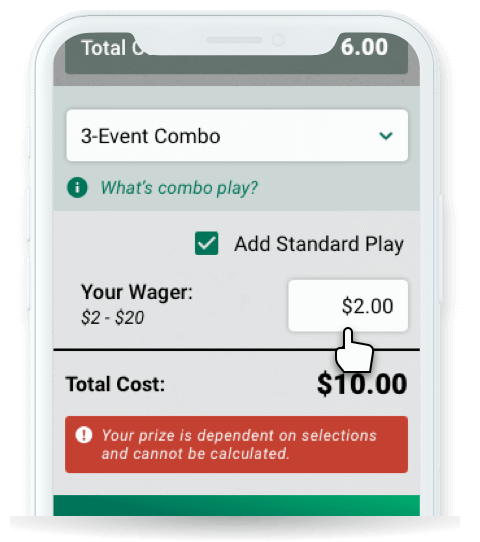 Step 4
Wager up to $20. Your ticket cost is your wager multiplied by the total number of combinations.
For example, if you wagered $2 on a 3-Event Combo with 4 events, you would have 4 combinations: $2 x 4 Combos to equal $8. If you added Standard Play, the total cost would be $10 ($8 + $2).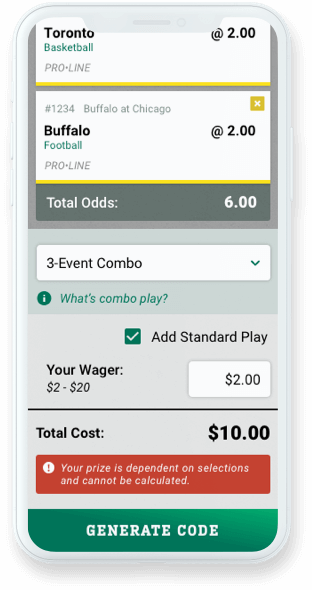 Step 5
Generate the QR code and save to your phone or print.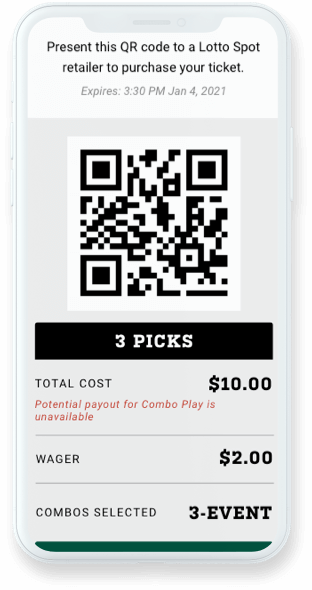 Step 6
Scan the code at retail to get your ticket. Ensure your picks are correct before leaving the store.
Don't forget to cheer on your teams!
You can also make your picks using the Combo selection slip available at your Lotto Spot retailer. More details are in the Playbook.
How to Win
Your potential payout is the total of the prizes for all winning combinations.
A winning combination is an individual combination where all the predictions are correct.
To win on a:
2-Event Combo: You need at least two correct picks.
3-Event Combo: You need at least three correct picks.
4-Event Combo: You need at least four correct picks.
5-Event Combo: You need at least five correct picks.
Learn more