How to Play
It's super easy to get a FUTURES ticket!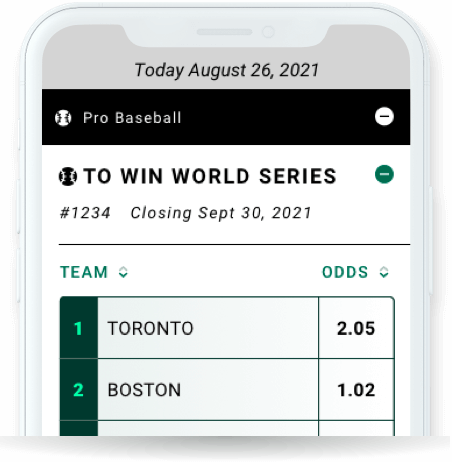 Step 1
View the latest odds for FUTURES.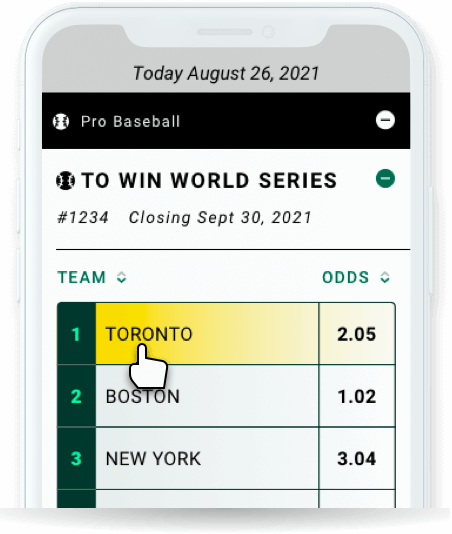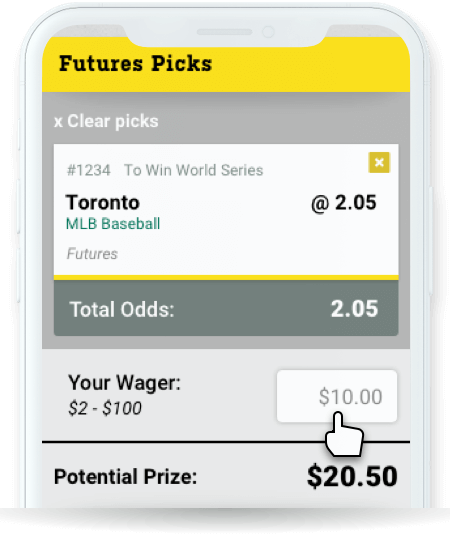 Step 3
Enter your wager up to $100.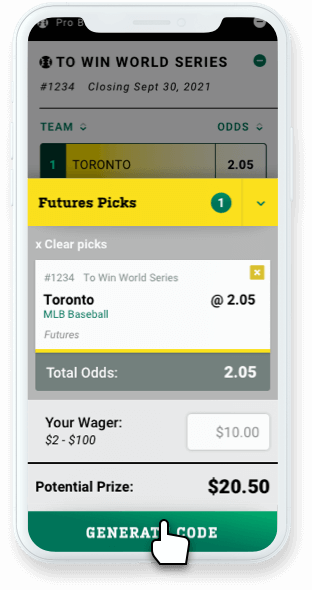 Step 4
Generate the code and save to your phone or print.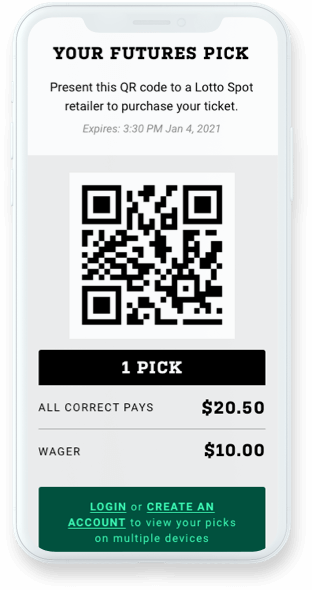 Step 5
To print a ticket, the QR code must be scanned at your Lotto Spot retailer.
You can also make your pick using the FUTURES selection slip available at your Lotto Spot retailer. More details are in the Playbook.
How to Win
Your pick must be correct to win!
FUTURES odds will change leading up to the event. However, the odds printed on your ticket remain applicable for that ticket.
For additional rules about FUTURES, see the Game Conditions.