Take your game to the next level with POOLS!
Just $5 to play!
Compete against other sports fans in the West!
Predict the outcome of every game on the Pools card - get the most correct to win or share the prize pool.
Each card is for a separate sport.
If you choose the most correct in your pool, you win!
How to Play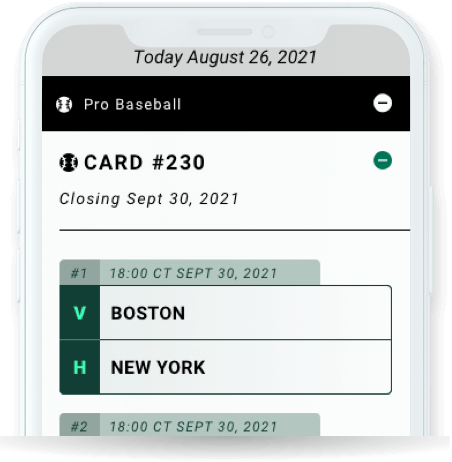 Step 1
View the latest POOLS cards.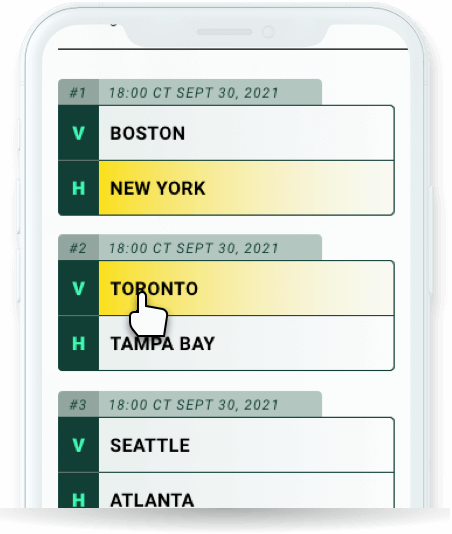 Step 2
Pick your Play Type by making a prediction for each game on the card.
Select V for a Visitor Win and H for a Home Win.
Select both V and H to box a game.
You can "Box" as many as four games on a card-- meaning you can choose both teams as winners.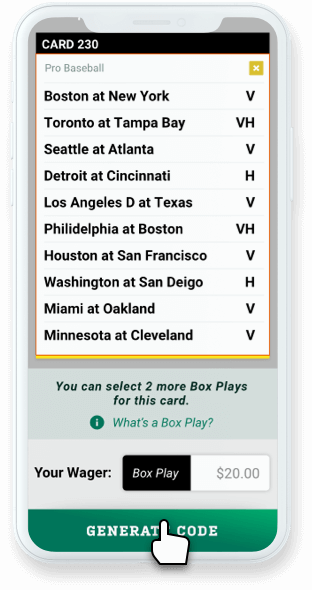 Step 4
Generate the QR code and save to your phone or print.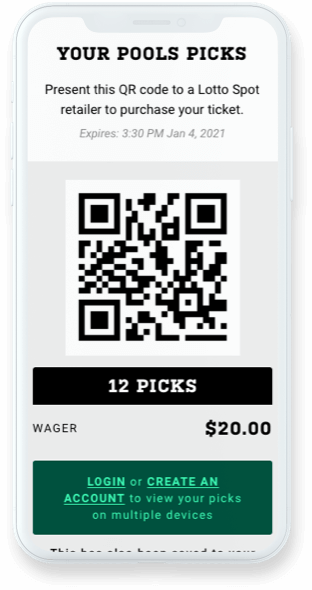 Step 5
Have the code scanned at a Lotto Spot retailer to get your ticket. Check your ticket before leaving the store to ensure your selections are correct.
How to Win
If you choose the most correct in your pool, you win!
The prize pool for a Card will be shared by all Selections matching the highest number of correct predictions. For example, if 12 games are on a Card, and no player correctly predicted all 12, the prize pool is shared by all Selections matching 11. If nobody correctly predicted either 12 or 11, the prize pool goes to all Selections matching 10 - and so on. There are no subsidiary prizes.
How do ties work in POOLS?
Final outcomes in POOLS include all extra play (i.e. overtime, shootouts, extra innings, etc.). If a tie occurs during a game, both outcomes are considered correct.
For additional rules about POOLS, see the Game Conditions.