How It Works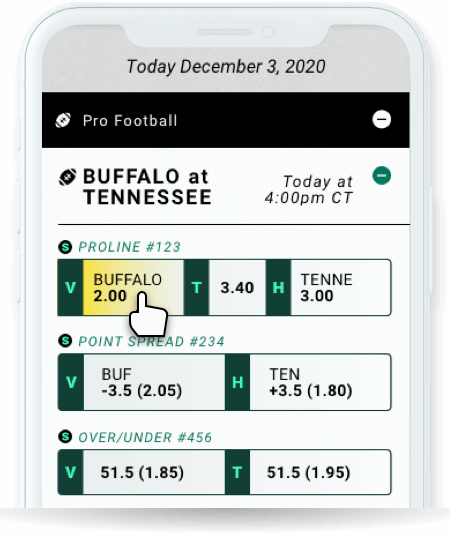 Step 1
Simply make your picks.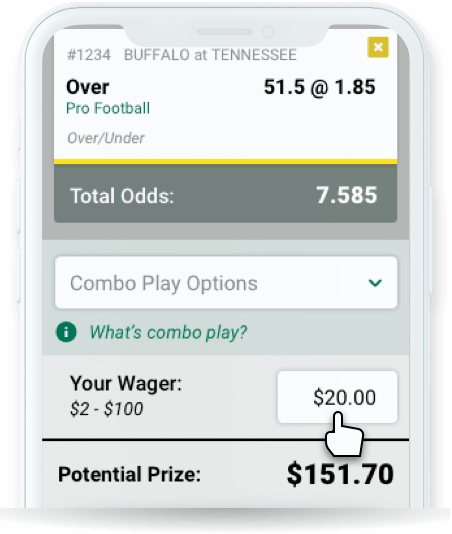 Step 2
Select your wager up to $100. As you build your tickets, it displays your potential prize!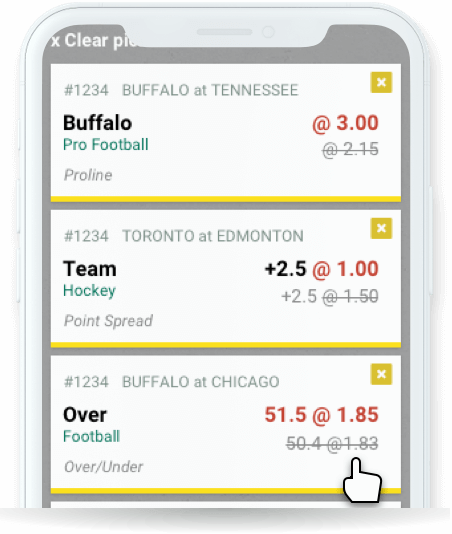 Step 3
You'll see if odds have changed before generating a code.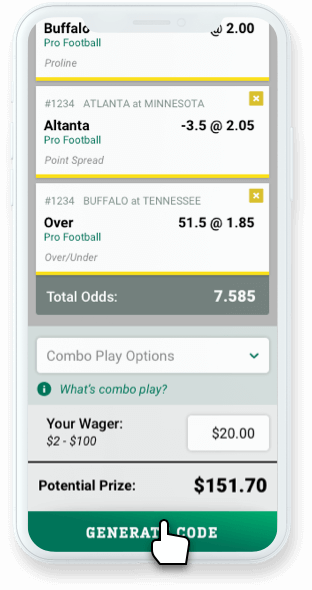 Step 4
When you are finished, generate a QR code and save to your phone or print it out.
Your generated picks are also saved to your My Picks page and you can access them from any device if you are logged in with your MVP account.
Important: Odds for each event are updated in real time and may change. Your ticket odds will correspond with the odds at the time of purchase. If you generate a QR code, and odds have changed when it is scanned at retail, you will get a notice showing the new and previous odds and will be asked if you want to continue with the purchase.